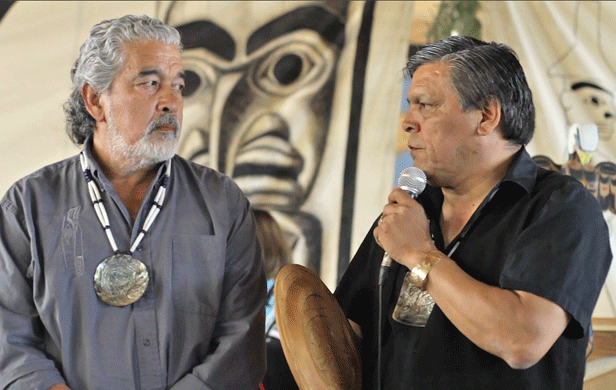 Three powerful coastal First Nations are banding together to protect Pacific herring – a marine resource integral to all of their cultures. The Nuu-chah-nulth of West Vancouver Island and the Haida today signed onto a declaration by the Heiltsuk Nation of BC's central coast to defend herring against unsustainable commercial fisheries.
"Today, we have taken the first step in what will be a long and important journey," said kil tlaats 'gaa Peter Lantin, President of the Haida Nation.
[quote]This declaration is a commitment by our Nations to collaboratively protect herring stocks using our traditional laws. Our success in implementing this declaration will benefit all British Columbians by ensuring the health of the herring, and by extension, every species that depends on them.[/quote]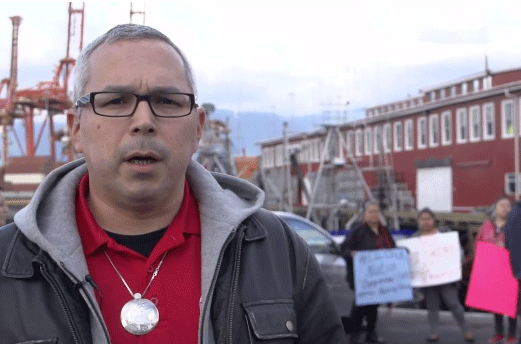 The signing comes amid the Assembly of First Nations gathering in Ottawa and on the heels of a seminal potlatch in Bella Bella last week during which the Haida and Heiltsuk celebrated a historic Peace Treaty between their two nations. The president of the Nuu-chah-nulth Tribal Council, Debra Foxcroft, joined in the festivities too, along with hereditary chiefs of the Wet'suwet'en Nation, each of whom vowed to work together to protect indigenous title and rights and the environment in the face of intense pressure for industrial development.
"For decades our herring have been overfished and mismanaged by the DFO," said Foxcroft on signing the herring declaration. "The last two years have been particularly contentious.  Just when it looked like herring in our territories were starting to recover, the Minister decided to open our territories to commercial roe herring fisheries in 2014, contrary to the recommendation of the Minister's own senior staff in DFO to keep our territories closed until the herring recovered.
"The Minister acted on her own accord, and in doing so forced our Nations to go to court to protect herring in our territories…We seek a new way of doing business with Canada that will properly manage herring as they try to rebuild."
Declaration follows intense standoff, legal battles
While the Haida and Nuu-chah-nulth were able to halt planned commercial fisheries in their territories this past Spring through the courts, the Heiltsuk had to take to the waters and occupy the local DFO office to protect herring stocks. The result was an intense standoff, documented in these pages, which saw the gillnet fishery scrapped – but only after a stealth seine opening by DFO during which commercial boats scooped up 680 tonnes of herring from Spiller Channel in Area 7.
Even with the pressure of the DFO occupation and the backing of other nations like the Haida and Nuu-chah-nulth for province-wide protests, it was ultimately the lack of available fish that forced the gillnet fleet to depart empty-hulled – vindicating First Nations' and independent scientists' contention that a commercial fishery is unsustainable at this point.
Fighting for a sustainable alternative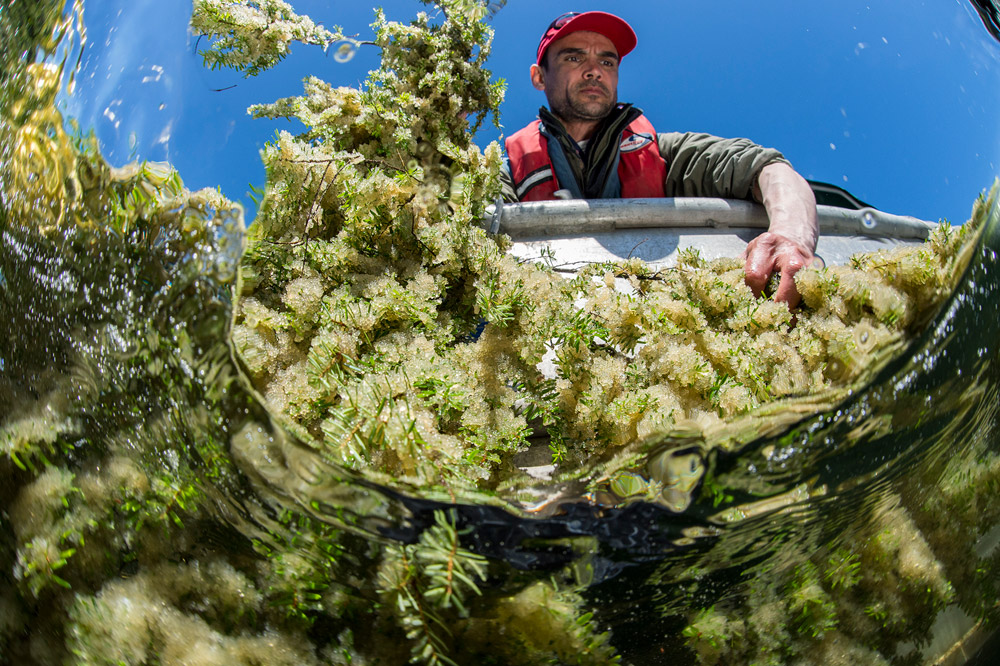 The Heiltsuk and other coastal nations employ a sustainable fishery in which herring lay their prized roe on kelp and hemlock boughs, swimming free to spawn another day. By contrast, the commercial seine and gillnet fisheries capture and kill millions of herring just to harvest roe from a small percentage of mature female fish. "Our nation has a proven Aboriginal right to fish and harvest spawn-on-kelp and it is our responsibility to ensure this fishery remains sustainable," explained Marilyn Slett, Chief Councillor of the Heiltsuk Nation.
"This Declaration provides guidance on effective legal and policy frameworks that will ensure that we, as stewards of our lands and waters, continue to protect our resources for future generations."
The Heiltsuk are currently in negotiations with DFO for a co-management agreement that could help to ease tensions in advance of next year's herring season.