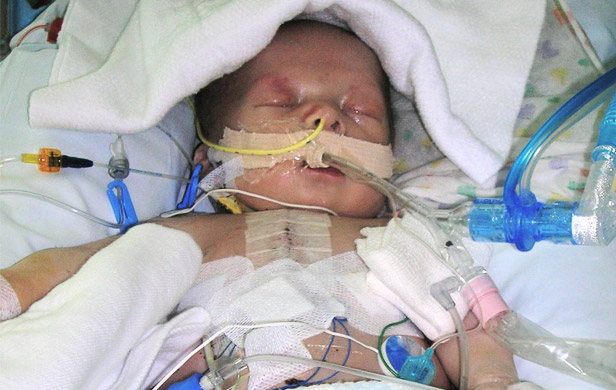 A new study, published last week in the scientific journal Environmental Health Perspectives, draws a correlation between birth defects and maternal exposures to natural gas.
After examining 124,842 births between 1996 and 2009 in rural Colorado, the study found a higher incidence of congenital heart defects (CHDs) and neural tube defects (NTDs) with infants whose mothers experienced higher exposures to natural gas.
The study (download pdf here) was led by researchers from the Colorado School of Public Health and Brown University, with support from The Colorado Department of Public Health and Environment (CDPHE). Born out of health concerns surrounding the growth of natural gas development throughout the US,  it looked at health outcomes for children born of mothers who lived within a 10 mile radius of natural gas development in Colorado.
The researchers note that natural gas "emits several potential teratogens" – i.e. a substance which causes malformations. They suggest concerns around the health impacts of natural gas exposures are real and require more scientific study:
[quote]In this large cohort, we observed an association between density and proximity of natural gas wells within a 10-mile radius of maternal residence and prevalence of CHDs and possibly NTDs. Greater specificity in exposure estimates are needed to further explore these associations. [/quote]
According to the US-based
Children's Heart Foundation
, "Congenital heart defects are the leading cause of all infant deaths in the United States," with over 40,000 babies born every year, suffering from CHD.