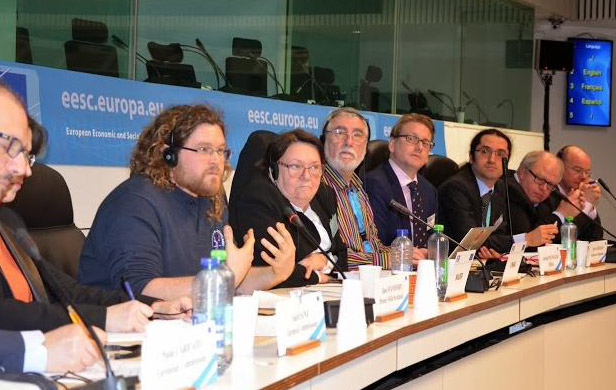 Read this Feb. 26 story from the Irish Examiner on the battle over open net pen salmon farms that has now reached the European Commission, with allegations of a buried report highlighting serious risks to wild fish from industrial feed lots.
A full-scale war under way between the Department of Agriculture and the Inland Fisheries Ireland is likely to determine the fate of Europe's biggest fish farm planned for Galway Bay.

The European Commission is investigating why it did not receive a scientific report from the Department which showed the amount of sea lice likely to come from such a farm could devastate much of the country's wild salmon and trout.

This report was drawn up by Inland Fisheries Ireland, responsible for protecting and developing inland fisheries and sea angling and protecting wild salmon under the EU's Habitats Directive.

Instead, the Department sent a different study from another state agency, the Marine Institute, that said the danger would be small: about 1% compared with the 39% suggested by the Inland Fisheries report.

The Ombudsman is also investigating the issue and was told by the Department that the Inland Fisheries report had many inaccuracies and fundamental errors and that it "would have had disastrous results for Ireland's reputation" had they sent it to the Commission.

They put forward a report from the Marine Institute, which provides scientific advice to the Department, and which painted a very different picture, suggesting the danger from such a farm would be small.

However, this report was questioned by four independent scientists when published in Journal of Fish Diseases, forcing the head of the Institute, Dr Peter Heffernan, to defend the work, saying the scientists had not considered the entire study.

The European Commission has reopened its investigation of the matter having received the Inland Fisheries study. Their spokesperson said they were investigating, but had just received the Department's response on Monday and needed time to assess it.

Friends of the Irish Environment (FIE) want the issue of the Galway Bay farm investigated, saying the environmental impact study was largely based on the Marine Institute's report, while the report from the body responsible for wild fish conservation, Inland Fisheries, was sidelined.