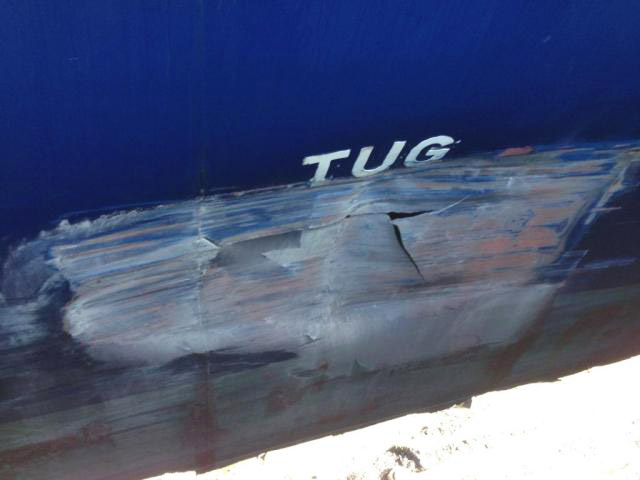 The container ship that struck the dock at a Vancouver port early yesterday morning is undergoing repairs to its damaged hull. The vessel, "CMA CGM Attila", will likely remain moored at Vancouver's Centerm container facility until at least Sunday while the work is carried out, according to sources at the port.
The website MarineTraffic.com reports that the ship arrived at 4:52 AM local time Wednesday, at which time it collided with the dock.
According to the Canadian Press, the Transportation Safety Board dispatched two officers to investigate the incident yesterday.
The Centerm container terminal, operated by DP World, is located off Vancouver's Crab Park, adjacent to the Vancouver Harbour Heliport and Seabus terminal.
The 321 metre-long vessel was constructed in 2011 and flies a Maltese flag out of the port of Valletta. It travelled to Vancouver from Seattle this morning. Prior to that, the ship had been in China and Hong Kong.
More information on the CMA CGM Attila can be found at MarineTraffic.com.