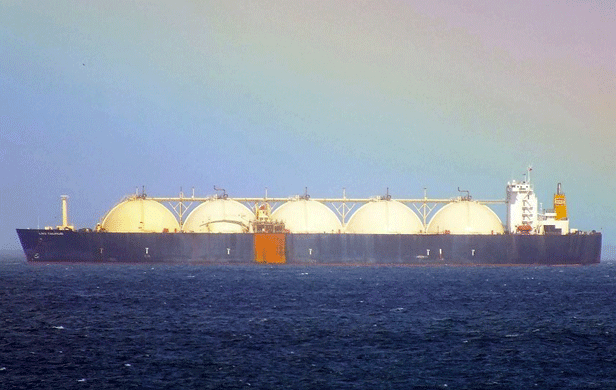 Written by Eoin Finn
In a recent post in the Squamish Chief and other media, Woodfibre LNG's VP Byng Giraud said he must "cut costs to make the business profitable". The company website states that safety will come about through "Use of appropriate materials and compliance with industry and safety best practices" and "Proper engineering design of all onshore and floating facilities".
Many wondered what the tradeoffs would be between safety and cost. Now comes word from the influential shipping magazine TradeWinds last month that Woodfibre plans "to use two elderly LNG carriers as floating storage units (FSUs)…Two LNG carriers, the 126,300 m3 LNG Capricorn (built 1978) and LNG Taurus (built 1979), which were purchased by Singapore-based Nova Shipping & Logistics last year, have been widely rumoured to be earmarked for conversion into FSUs for the Woodfibre project. Both ships are currently laid up in Southeast Asia".
Past "best before" date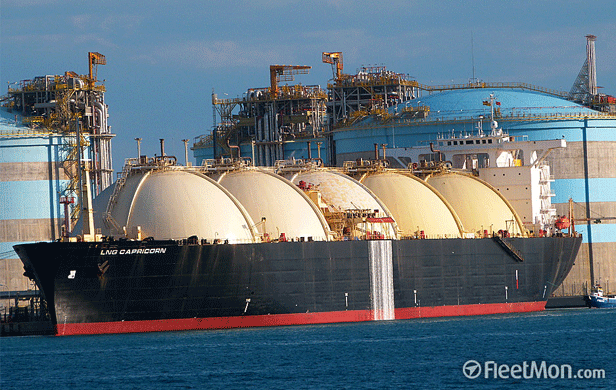 You may well ask: What can possibly go wrong with using two "elderly" 285m.-long, bolted-together vessels holding 120,000 tonnes of flammable fracked gas in the waters of Northern Howe Sound?  The answer is … plenty! Consider that:
These ships are old! At almost 40 years old, they are among the oldest 5% of  the world's 420+ LNG carriers and 3.5 times older than the fleet's average age. Putting that in human terms, these ships are nearing 150 years old. If installed for the 25-year life of the plant, by 2045 they would be by far the oldest active LNG vessels ever; 
An LNG plant near populated areas is no place for aging rust-buckets, acquired for eight cents on the dollar, that are well beyond their 20-year design lifetime. This lifetime takes into account the stress, metal fatigue and tank damage these ships endure from pounding waves  (100 million of them over 20 years of voyages), sloshing cargoes, electrolytic thinning of the hull's steel and rusting of key pumps and valves essential to keeping the vessel operating safely;
If a spill were to happen – an accident or a terrorist attack on these "sitting ducks" – these tankers have no secondary containment. Like Chernobyl's reactors and Lac Megantic's rail-cars.
LNG novice takes unprecedented chances
Woodfibre's configuration would be a first.  There's not a single instance worldwide of an LNG liquefaction plant using floating LNG storage. Woodfibre and its parent have never built or operated an LNG facility anywhere.  Ever.
Japan, the world's leading importer of LNG, knows a thing or two about disasters, and insists on putting LNG storage tanks on land, buried up to their domes, so a spill can't go anywhere untoward. Woodfibre's on-the-water storage scheme violates that hard-learned safety precaution and Canada's CSA safety standard of having tanks spaced at least a tank diameter apart;
SIGTTO (the LNG industry's association) recommends that LNG facilities have tugs available 24/7 to help LNG tankers maneuver quickly away from the loading jetty should the need arise (due to spills, fires, forest fires, winds over 25 knots).  As these two bolted-together tankers will have no engines or crew aboard, accomplishing this simple safety step will be difficult, if not impossible. What tug (or hypothetical fire-boat) would be brave enough to approach and try to tow away a pair of burning, engineless LNG tankers?  Where would they take them – to Squamish, Britannia, Anvil Island…where??
Both vessels have been in accidents
Transferring LNG from these FSUs to the transiting LNG tanker will have the three tankers lined up broadside to one another at the jetty (yes – the same place where, in 1955, the entire jetty suddenly slumped into the depths of Howe Sound, taking an onsite warehouse with it). This will require the delicate act of transferring the -1620C LNG, via an inflexible metal bellows, between ships moving vertically and laterally relative to each other in the waves. In the often-windy conditions of Howe Sound. All while balancing the amount of LNG taken from each storage tanker so as not to stress the bolts strapping them together. Ship-to-ship LNG transfer was not invented when these tankers were built and has only recently been tested, in one trial, under perfect conditions;
Both of these vessels have been in accidents.  The LNG Taurus suffered severe hull damage in a grounding off Japan in 1980, while the LNG Capricorn had a fire in its #5 insulated tank and hard-whacked a pier while docking. In the Taurus incident, the Captain so feared the catastrophic rupture of the ship's LNG tanks that he took his own life on the spot. His ghost is rumoured to haunt the Taurus!
Putting a price on safety
Given this apparent sacrifice of public safety on the altar of cost reduction, it is cold comfort to contemplate the words of Woodfibre LNG's Vice-President Byng Giraud – then (2013) VP of Imperial Metals' Mount Polley Mine – who said "There needs to be a public realization that the costs imposed on industry to remove extreme risks—reducing a risk from one in 1,000 to one in 10,000—comes with a price."
Indeed it does. Just ask the victims of disasters in Likely, BC, Lac-Mégantic, Fort McMurray, Halifax, Westray and Grassy Narrows.
Eoin Finn is a retired KPMG partner and a seasonal resident of Bowyer Island in Howe Sound. He holds an MBA in International Business and a Ph.D. in physical chemistry.