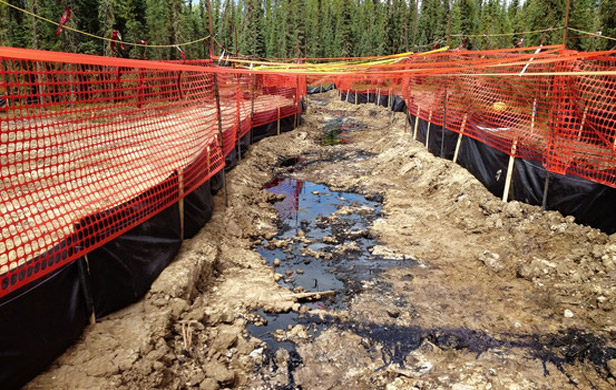 SLAVE LAKE, Alta. – A pipeline owned by Canadian Natural Resources Limited has spilled 70,000 litres of oil and processed water northwest of Slave Lake, Alta.
The Alberta Energy Regulator says the breach happened on Monday and was reported by CNRL (TSX:CNQ) the same day.
The regulator says the spill is not an emergency, the oil is not near any people, water or wildlife, and a cleanup is underway.
Low amounts of hydrogen sulphide gas were also detected.
Greenpeace Canada says CNRL has had almost twice as many pipeline incidents as other companies in Alberta.
Calgary-based CNRL could not immediately be reached for comment.
Read: CNRL faces charges over potentially deadly gas leak near First Nation