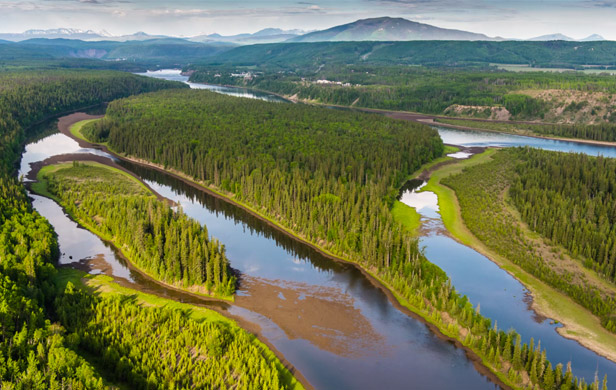 Reprinted from the ECOreport.
Such large segments of the province's population have made their opposition to the proposed Site C Dam known, that this has become a defining moment of our "democracy." Premier Christy Clark appears to be willfully ignoring the will of the people. She saw fit to put Vancouver's $2.5 billion worth of transit improvements to a vote, so doesn't a $9 Billion dam – whose need has not been demonstrated – merit the same direct democracy? If her government truly believes it is acting in the public's interest, BC should hold a plebiscite on Site C.
Many voices oppose dam
To a large extent, the people appear to have made their opinion known.
Premier won't let courts decide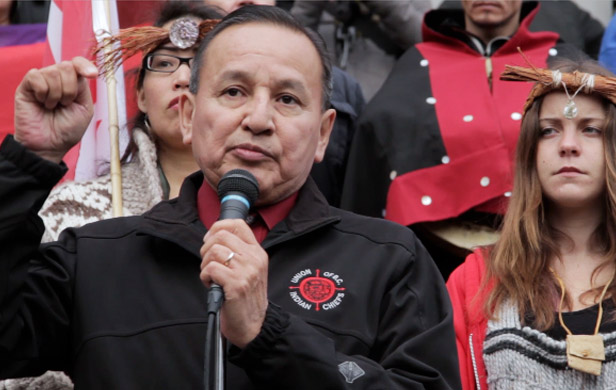 Premier Clark is not willing to let the courts decide whether the government can legally break Treaty 8 and proceed with a project that many believe is against the public's interest.
The recent press release announcing 24 "authorizations" for the project was accompanied by the hypocritical statement, "consultation with Treaty 8 First Nations began in August 2014 and concluded last month."
Ms. Clark still has the option of taking this decision to the people with a plebiscite.
When push comes to shove
The people of BC also have a choice. We can either allow the government to proceed to trample the rights of its' citizens or, hopefully in a non-violent manner, resist. Though Grand Chief Stewart Phillip, President of the Union of BC Indian Chiefs, was speaking on behalf of First Nations in his recent press release, his comments apply to the democratic rights of all British Columbians:
[quote]If construction begins on Site C, it will be an obvious message that this government has deliberately ignored constitutionally protected Aboriginal Title, Rights, and Treaty Rights. The BC Government is hoping either Treaty 8 First Nations expend all of their energy and means to defend their territories in the courts or concede their rights for agreements that minimizes any benefits to Treaty 8 First Nations and absolves the government of any and all liabilities. UBCIC will always support Treaty 8 First Nations and if necessary I personally pledge that I will stand with the peoples of Treaty 8 and of the Peace Valley in front of bulldozers and dump trucks to prevent this project from proceeding.[/quote]