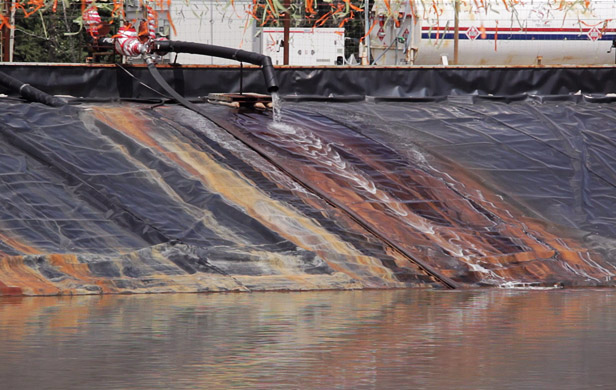 Republished with permission from the ECOreport
There are credible experts who believe that, with proper regulation and enforcement, it is possible to have a trustworthy fracking industry. They also say this does not yet exist in North America. Personally, I think the industry is out of control and BC's government is desperate to get in bed with it.
Last week the government released a report from Ernst & Young (EY), based upon which Minister of Natural Gas Development Rich Coleman says, "British Columbians can have confidence they are benefiting from a clean, well regulated natural gas industry." Does Ernst & Young's LNG report vindicate BC?
Report ignores climate impacts of fracking
This "Review of British Columbia's Hydraulic Fracturing Regulatory Framework" failed to consider some of the most serious issues of this debate.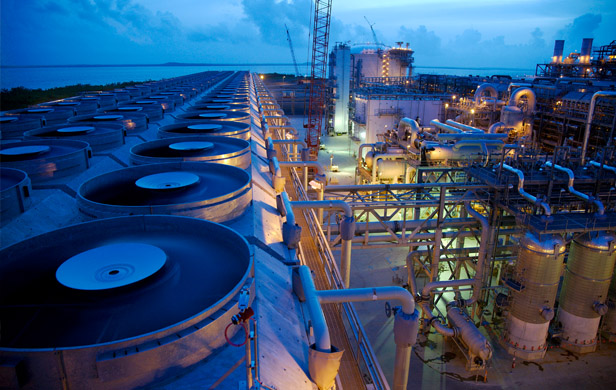 The Review does not use the term "Climate Change" and only mentions greenhouse gas emissions as outside "the scope of their project." The Oil and Gas Regulation "does not place limits on the fumes generated by hydraulic fracturing activities." There is no discussion of the effect LNG development will have on the province's emissions targets.
BC would have to build 5 LNG terminals would to achieve the scale Premier Christy Clark talks about. That could add 73 million tonnes of carbon pollution, which Sierra Club BC says is "almost 20% more than B.C.'s entire 2013 reported emissions" (i.e. more than a doubling of the province's entire current carbon footprint).
Matt Horne, of the Pembina Institute says it might be possible to build one large terminal, or two small ones, and still keep our emissions in check – to which Jens Wieting, of the Sierra Club, responds, "Is it worth the gamble!"
The province's emissions rose 2.4% in 2013. BC is not on track to reach its' goal of cutting back to 33% below 2007 levels by 2020.
Yet Premier Clark joined the "Under2 MoU," whose members agree to "reduce their greenhouse gas emissions 80% to 95% below the 1990 benchmark by 2050, or achieve a per capita annual emission target of less than 2 metric tons by 2050."
Secret fracking chemicals not addressed
Another serious limitation of the Review is its failure to discuss the fact industry is allowed not to disclose some of the chemicals it uses by branding them a "trade secret." This topic was dismissed as falling under Federal jurisdiction.
According to a 2014 study from the University of Victoria's Environmental Law Center, more than 100 billion gallons of waste water have been injected into the province:
[quote]Wastewater is not tracked after disposal" (and) the fate of this massive quantity of wastewater is unknown … We don't really know what toxins were in the waste water, or how much may have leaked into ground water or surface water. … Wastewater from fracking operations can contain radioactive materials, toxic metals like lead and arsenic, carcinogens like benzene and hexavalent chromium, chemicals used in fracking and high concentrations of salts.[/quote]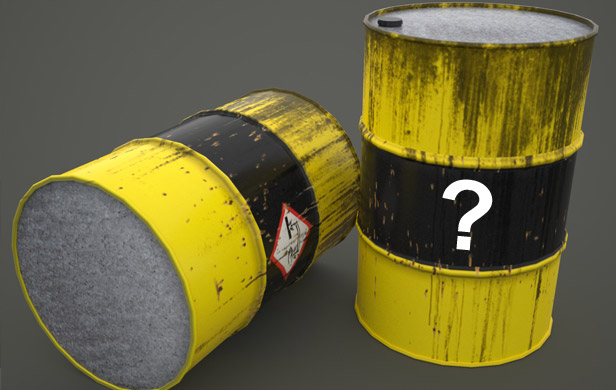 According to a spokesperson for the ministry, companies must submit information about the chemicals they use on the FracFocus portal. This includes the "trade name, supplier, purpose, ingredients, Chemical Abstract Service Number, maximum ingredient concentration by additive (% by mass) and maximum ingredient concentration in fluid (% by mass)."
Companies face penalties if they do not use FracFocus, but can withhold information about their trade secrets.
The Review said BC's process is "comparable or better than other jurisdictions in chemical fluid disclosure." This is true – the trade secret loophole is used through-out North America.
Abuse of short-term water permits
The Review does not deal with alleged abuses of back to back short-term water approvals. This allows companies to obtain water without going through the level of oversight connected to a water license. According to Ecojustice lawyer Karen Campbell, more than half the water used for fracking in BC, is obtained this way. In many cases, gas companies are taking water from the same sources that communities rely upon. For example, "Encana draws millions of litres of water from the Kiskatinaw River" – a key source of water for Dawson Creek.
Eoin Madden of the Wilderness Committee says "no one is watching how much water is disappearing" and the losses are "in billions of litres."
This could become even more of an issue as the West Coast's drought spreads to BC, but Ernst & Young's discussion is limited to mentioning that companies using short-term approvals must report their monthly usage.
Cumulative effects
One of the "opportunities" the Review identified is to "Consider cumulative effects by taking a broader view in planning future development.  This approach can better protect against potential cumulative impacts, including environmental outcomes that may not be visible when using a more granular, activity-based process."
See no evil, hear no evil
Ernst & Young put a high priority on the "development of appropriate requirements related to baseline testing and ongoing monitoring of surface or groundwater quality around production zones." This "would provide an additional data to support results-based regulatory requirements and to monitor compliance."
A related recommendation called for "baseline testing and ongoing monitoring of domestic water well quality around production wells."
Amanda Frank, from the Center for Effective Government, gave a much clearer explanation:
[quote]You might have seen the film Gasland, where folks will turn on their taps and light the water on fire because of methane contamination, but unless operators have actually done pretesting of this water you really can't say fracking did it. You might be absolutely sure, but you don't have the scientific evidence.[/quote]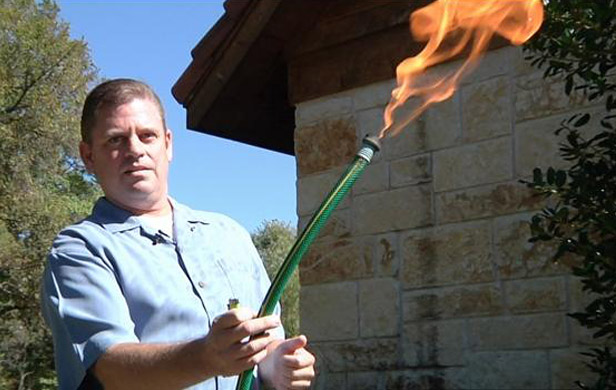 A spokesperson from the Oil and Gas Commission said he was only aware of one alleged water contamination incident, from the Hudson's Hope area in 2012, and "the BC Oil and Gas Commission's Compliance & Enforcement Branch which found no basis to indicate that hydraulic fracturing that had occurred in the area had any bearing on the water quality in the wells." To which Calvin Sanborn, Legal Director the University of Victoria's Environmental Law Center, responded, "The politicians will tell you there are no confirmed cases of water contamination. That's because they haven't hired anyone to look."
Shaking all over
One area where BC has done well is monitoring seismic activity.  The report "Investigation of Observed Seismicity in the Horn River Basin" (2012) documents 272 "events" that "were caused by fluid injection during hydraulic fracturing in proximity to pre-existing faults" between April 2009 and December 2011. Though most were too small to feel, the biggest was 3.8 on the richter scale.  The report added that there were another 8,000 "high-volume hydraulic fracturing completions…with no associated anomalous seismicity."
A second study, "Investigation of Observed Seismicity in the Montney Trend" (2014) reported 231 seismic events, ranging from 2.5 to 4.4, between August 2013 and October 2014. None of these activities resulted in injury or property damage.
Magnitudes increasing in Alberta
If this makes you nervous, consider that more than 400 oil and gas related tremors have been recorded in Alberta between 1985 and 2010, and fifteen of them had a magnitude greater than 3.5. There was a 4.4 seismic event at Fox Creek earlier this year.
Gail Atkinson, who holds the Canada Research Chair in Induced Seismicity Hazards at Ontario's Western University, observed, "the magnitudes have been increasing every year."
Oklahoma breaking seismic records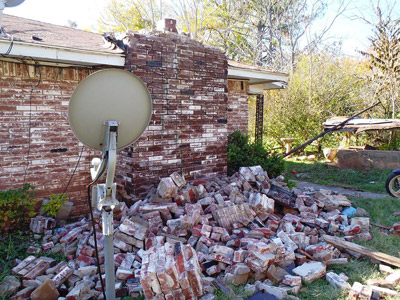 Similar observations have been made in Oklahoma, where earthquakes were not common prior to 2009. A record of 222 quakes was set in 2013 and broken in the first four months of the next year. The tally was close to 500 by the time 2014 was over and now that record has been broken. There were 468 earthquakes of magnitude 3.0 or greater during the first four months of 2015. The state's energy regulator called it a game changer when another 35 quakes of 3.0 or higher struck in the week of June 17 to 24. There were another 10 in the next three days.
The industry keeps telling us there is no cause for concern, these are are all minor events that cause no damage, but a study from the University of Oklahoma suggests otherwise. The state's largest ever earthquake was a 5.6 "event" that struck Prague on November 6, 2011. Pavement buckled, 2 people were injured, and 14 homes were destroyed. Seismologist Katie Keranen believed it was caused by injection wells used by the oil and gas industry.
This was not a view shared by Oklahoma's official seismologist, the Corporation Commission or the Oklahoma Independent Petroleum Association (a trade group that lobbies for the interests of oil and gas producers).
Ernst & Young gives BC fracking its stamp of approval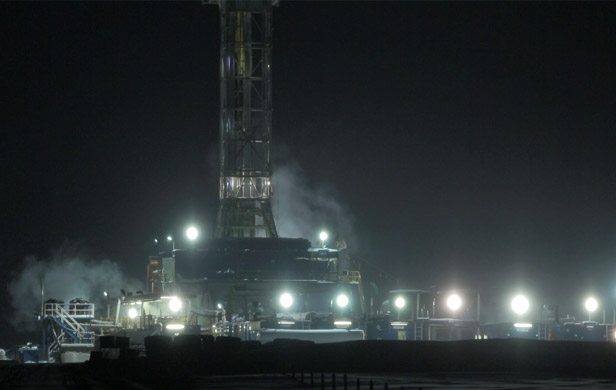 After reviewing British Columbia's reports of seismic events, Ernst and Young recommended more data be collected so that the Commission could "better understand the behavior of hydraulic fracturing indifferent formations."
"Overall, hydraulic fracturing is well regulated in BC," Ernst and Young claim in their "Review of British Columbia's Hydraulic Fracturing Regulatory Framework". They 3 areas where the BC Oil & Gas Commission is "demonstrating leadership or particularly effective regulatory practice" and 23 "opportunities" for improvement.
Ernst & Young added, "None of the opportunities that we identified in the three categories constitute major failings of the regulatory framework, nor do we believe that there are any significant sources of risk that remain untouched by regulation."
The report was published on March 3 and the provincial government waited until June 18 before releasing it to the public.
In the accompanying press release, Rich Coleman, Minister of Natural Gas Development, boasted:
[quote]This independent report confirms what we've been saying for years – British Columbia has a robust regulatory framework governing hydraulic fracturing. In fact, this is the second recent impartial review to find B.C. has a strong regulatory framework. British Columbians can have confidence they are benefiting from a clean, well regulated natural gas industry.[/quote]
I wonder how much the government paid Ernst & Young for this "independent" report?