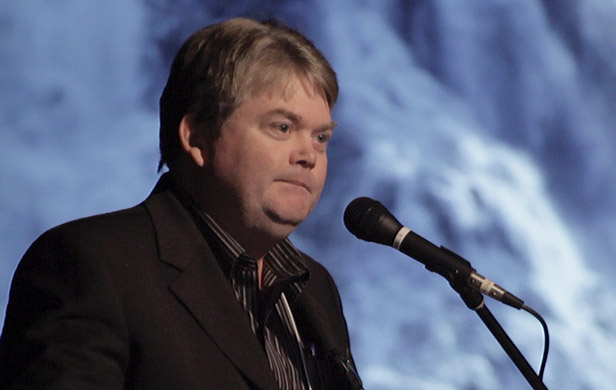 The BC Oil and Gas Commission (OGC) is not obligated to address stakeholder concerns with LNG facilities, despite its responsibility to oversee oil and gas operations in the province.
According to its 2014 Service Plan, the OGC is only committed to addressing 75 percent of stakeholder concerns regarding proposed LNG operations. The complaints and questions it does field are only dealt with superficially, before the commission redirects citizens and groups to the Environmental Assessment Office (EAO).
"Since LNG development is in its early stages and the commission hasn't started permitting projects yet, the OGC does not deal directly with public concerns," says Hardy Friedrich, BC Oil and Gas Commission communications manager in Fort St. John.
According to Friedrich, the OGC refers concerns to the EAO to address, although the commission considers this to be a performance measure in its annual service plan.

Regulator hands off LNG questions to EAO
The BC Environmental Assessment Office was created from the Environmental Assessment Act and is responsible for assessing the potential environmental, economic, social, heritage and health effects of oil and gas projects in BC.
The office offers the public opportunities to engage with proposed LNG projects through tools like submitting comments during public comment periods for specific applications, or attending public meetings, open houses and other public forums arranged by the office.
"The first public comment period is held during the pre-application phase," says David Karn, Ministry of Environment communications officer.  "The first public comment period ensures that relevant public concerns are identified early, so that they may be considered in the environmental assessment process."
Conservation groups help public through confusing process
However, organizations like SkeenaWild Conservation Trust, Douglas Channel Watch and the Northwest Fish and Wildlife Association recognize the public needs a hand navigating a sometimes complicated process. They help gather and formally submit public comments to the EAO on behalf of concerned residents with LNG development in their areas.
The Northwest Fish and Wildlife Association participated in the public comment process of the proposed Coastal GasLink Pipeline Project from Dawson Creek to Kitimat, BC, representing its membership's concerns.
In its submission, the group called for the "creation of a Fish, Wildlife, and Habitat Legary Fund."
"Too often we see companies come into communities, extract resources and shut down when the resource is depleted or economic conditions are not favorable," it noted. "In its place, left behind are the negative implications to fish, wildlife, and the land and water with no compensation or funding to correct the damage done."
Karn says the EAO will take any information submitted during a public comment period, including submissions from concerned organizations and project proponents, as it begins to evaluate additional historic or baseline information and studies before a project is able to receive its environmental assessment certificate.
EAO unsuited to address public's LNG concerns
In order for stakeholder concerns to get passed along the environmental assessment chain of command, individuals must feel empowered to voice their opinions and know where they can be heard, say local environmental groups.
"People have good reason to be concerned and speak out, and I think government has an obligation both to listen to people's concerns and deal with them – and [the OGC] is essentially deferring all of that to the environmental assessment process, but I don't think that's efficient," says Greg Knox, executive director of SkeenaWild Conservation Trust.
[quote]It's so complicated and the timelines are so short, that I don't think the environmental assessment processes can properly take in people's concerns and deal with them. A lot of people don't even know how to participate in those processes in a meaningful way.[/quote]
Public fears salmon impacts from Lelu Island plant
SkeenaWild Conservation Trust is entering the environmental assessment process over the proposed Pacific Northwest LNG project on Lelu Island, at the port of Prince Rupert, because of the volume of calls they have received over the last few months from concerned residents who don't know where to take their worries about the environmental and health implications of this LNG project. Knox dovetails fears about future LNG issues with pre-existing concerns about other heavy industrial operations in the Skeena Estuary – critical habitat for Canada's second biggest wild salmon run.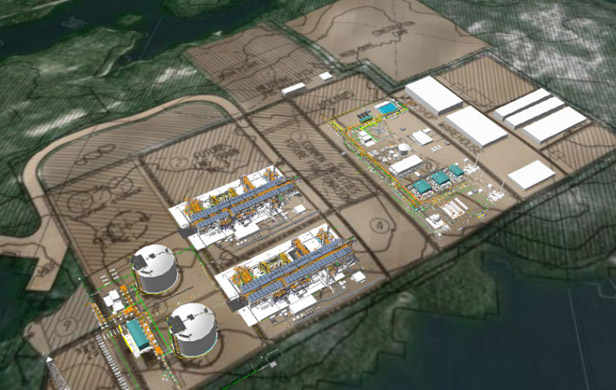 "I had a fellow from Prince Rupert call and ask me if I was aware that a coal facility there was dumping some coal into the ocean right at the facility. I said that I wasn't aware and that we would need information and proof of that – and that was just his most recent concern," says Knox.
"He was also stressed about the dredging from the LNG facilities because not only would they be impacting salmon habitat, but they would be dredging up dioxins, purines and toxins from the old pulp mill site which release toxins into the estuary and it's sitting in the sediments, so all those toxins would now likely be released from the dredging activity into the environment again."
Environmental leaders like Knox say the BC government has an obligation to deal with stakeholder concerns, and stakeholders should have every opportunity to share their issues with government.
Closing the door on public participation
By the BC Oil and Gas Commission deferring these concerns to the EAO, many worry the regulator is closing its doors to residents having a voice in the province's LNG development.
Only answering 75% of stakeholder concerns seems like a low target when the province is striving to create a dialogue between industry operators, residents and First Nations.  If the OGC was committed to addressing 100% of concerns, while also working alongside the EAO in a meaningful way, it would likely instill a higher degree of public confidence in the government's LNG process.