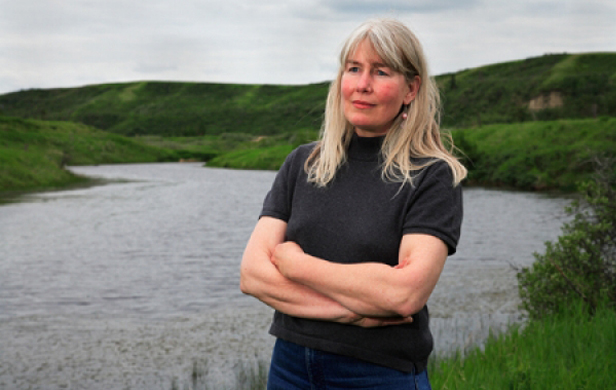 ROSEBUD, Alta. – An Alberta woman has lost a round in her legal battle against the contentious process of hydraulic fracturing.
Jessica Ernst launched a $33-million lawsuit against the Alberta government, the province's energy regulator and energy company Encana (TSX:ECA).
She claims gas wells fracked around her property in southern Alberta unleashed hazardous amounts of methane and ethane gas and other chemicals into her water well.
An Alberta Court of Queen's Bench judge has ruled Ernst can't sue the regulator because under provincial law it is immune from private legal claims.
Ernst says she plans to appeal the ruling, and says the lawsuit against Encana and the provincial government will proceed.
In its statement of defence, Encana denies all of Ernst's allegations.
"It is worrying that citizens are unable to hold the energy regulator accountable for failing to protect citizens from the harmful impacts of fracking," Cory Wanless, a lawyer for Ersnt said in a release Wednesday.
Hydraulic fracturing involves pumping water, nitrogen, sand and chemicals at high pressure to fracture rock and allow natural gas or oil to flow through wells to the surface.
In his ruling, Chief Justice Neil Wittmann dismissed an application by the Alberta government to remove some other parts of Ernst's lawsuit that involve the province.
Wanless says the Alberta government has not filed a statement of defence in the case.