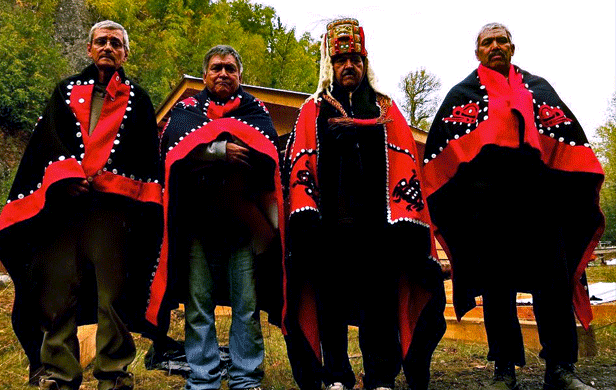 While the country speeds toward a high-stakes federal election, things are heating up on the provincial front with the LNG file in BC. As Premier Clark hosts a third international LNG conference in Vancouver, sticking to her "optimistic" outlook despite a cooling global market, several First Nations continue to make waves with the issue – but in very different ways.
Yesterday, representatives of the 600-member Luutkudziiwus house of the Gitxsan Nation announced their intention to file a legal challenge of the province's permits for the Prince Rupert Gas Transmission pipeline (PRGT), which would supply Petronas' proposed LNG terminal on Lelu Island in the Skeena Estuary.
"We are taking the government to court over the lack of consultation, inadequate baseline information presented, a weak and subjective impact assessment, and the current cumulative effects from past development,"says Luutkudziiwus spokesperson Richard Wright.
[quote]People from all over northern BC are now outraged about the $40 billion Petronas LNG project. It is unbelievable that they claim they consulted with us.[/quote]
The case would seem to be bolstered by the recent stripping of Nexen's water licence for fracking activities by a Fort Nelson First Nation legal challenge, on similar grounds. The same nation won a similar battle at the BC Supreme Court in August over plans by Canadian Silica Industries to mine sand for fracking in the region – cancelling a go-ahead the company had already received from the province.
Squamish Nation backs Woodfibre LNG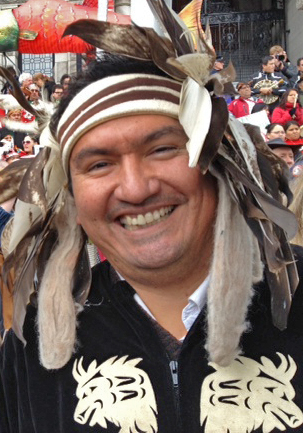 Meanwhile, the Squamish Nation's elected council has voted to grant conditional approval to the proposed Woodfibre LNG plant in Howe Sound. The decision comes after the band announced in August 25 conditions it's imposing on the project, some of which WFLNG has since consented too.
But local grassroots opposition group My Sea to Sky has strong reservations about this recent move. "While we completely respect the Squamish First Nation's decision on how to protect and manage their traditional territory, there is still much work to be done by way of actually witnessing the proponent's ability to meet the conditions during facility construction and operational stage," the group noted in a statement released this morning.
"At the moment there is growing concern regarding the alternative FortisBC pipeline route and gas-turbine compressor station positioned behind Crumpit Woods, Raven's Plateau and the Valleycliffe area. Residents are newly becoming aware of this new route situated even closer to their homes and schools. My Sea to Sky is aligned with the Squamish Nation Council with respect to the ardent concern that Woodfibre adopt a less-destructive cooling system to manage the proposed facility."
The Squamish Nation shares this concern regarding the project's cooling system, as Chief Ian Campbell acknoledges, "…we need to have mechanisms and assurances that the technology is the best available. The next step is the technical analysts to prove that the system won't have an adverse impact."
Campbell, has offered assurances of his members' commitment to environmental sustainability, adding, "Bottom line: If our lands and waters are not protected, liquefied natural gas plants or other industrial operations simply won't get built. Period."
This may be welcome news to My Sea to Sky, but the group remains deeply concerned about local and broader risks from the project.
Thinking beyond Howe Sound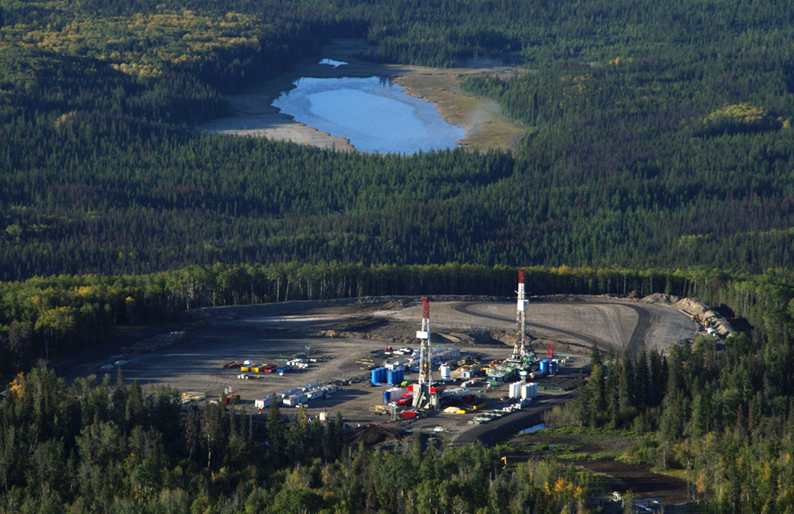 "Given the grave impacts of further developing the LNG industry in British Columbia – increased fracking in Treaty 8 territory in northeast BC, water contamination, climate change-causing emissions, and the risks associated with tanker traffic for the coast – we feel we have a collective responsibility to think beyond our backyards when it comes to evaluating the Woodfibre LNG project," the group warns. "There are upstream communities deeply affected by our decisions regarding supporting an experimental LNG facility in Howe Sound."
"Moreover, the social license for the Woodfibre LNG facility is still lacking from the Sea to Sky corridor as well as the municipalities around the sound who have all called for a ban on tankers in Howe Sound." A long list of local and provincial municipal bodies have already passed motions for a ban on LNG tankers in Howe Sound, including Britannia Beach, Bowen Island, West Vancouver, Lions Bay, Gibsons, the Islands Trust and the Union of BC Municipalities.
Howe Sound resident, Common Sense Canadian co-founder and outspoken WFLNG critic Rafe Mair concurs with this sentiment:
[quote]This is a long way from over. People throughout Howe Sound are going to doing everything imaginable to prevent Woodfibre from going ahead.[/quote]
Chief Campbell made a similar acknowledgement, cautioning this vote does not constitute full approval. "This is one step in a multistage process, so it's definitely not a green light for the entire project," said Campbell. "It allows us to issue an environmental certificate that would be legally binding. The Woodfibre LNG facility must abide by all the conditions that the Squamish Nation has imposed."
Free, Prior and Informed Consent
Meanwhile, in Gitxsan territory in the Skeena Valley, leaders of the Luutkudziiwus House – who are maintaining a camp in the path of proposed pipelines – are prepared to do whatever it takes to assert their rights and keep LNG pipelines off their lands and waters. "Our Madii Lii territory is not to be played with by the province of BC in their LNG game. Clark's LNG dream is a nightmare for us," says Hereditary Chief Luutkudziiwus (Charlie Wright). "While she tries to maintain a shiny picture of LNG in their conference this week, the reality is that First Nations are being bulldozed, and we have had enough."
"We want the BC government to respect our constitutionally protected Aboriginal rights with a true reconciliation process that honors healthy families and increases community health and education,"adds Luutkudziiwus spokesperson Pansy Wright.
"Development within our traditional territories must have our Free, Prior and Informed Consent and stop tearing apart our communities."
Future of LNG remains unclear
While Clark picked up support for her LNG vision from the Squamish Nation this week, the Gitxsan may have found a new ally in the global LNG market. One of Malaysia's leading business publications recently revealed that Petronas is likely to put its project on hold until as late as 2024 due to plummeting Asian prices for the resource, which have fallen well below the break-even point for BC-made LNG.
Either way, the future of BC's key economic vision remains far from clear.