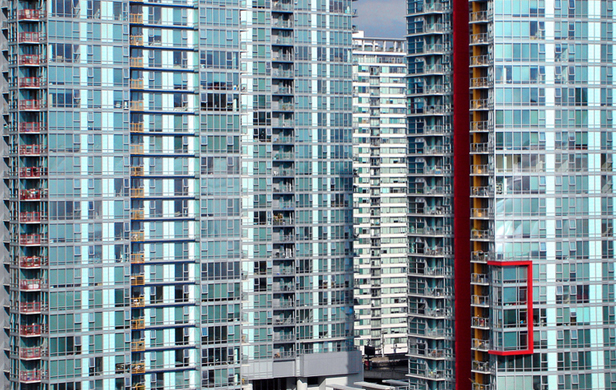 Read this story from the Vancouver Sun on a new housing strategy being floated by the City of Vancouver, designed to promote affordability through greater density, that is drawing criticism from a number of sources. (Oct. 3, 2012)
The promise of greater housing affordability in Vancouver through increased community density sits just fine with David Grigg.

The retired engineer and his wife, Ruth, already share their sunny Kitsilano home with two other couples. The three families live in separate units in a single complex built on a corner lot at Cypress and 13th. A coach house over the garage makes for a total of four units on the same property.

"We are of very high density and it works really well. You need compatible neighbours," Grigg said.

But that doesn't mean he isn't worried about a recommendation contained in a proposed city strategy that calls for the introduction of so-called thin streets – roads and lanes narrowed to accommodate new townhouses and row housing – into neighbourhoods such as the West End, Grandview-Woodland and Marpole.

The strategy would also see residential towers up to sixstoreys, condominiums and other higher-density housing to be built along main arterial routes such as Cambie, Dunbar and Hastings streets.

City council is set to vote on a staff report Wednesday that outlines priority steps to put the recommendations into action.

Several members of the public are also expected to air their feelings about the plan at Wednesday's meeting.

In an interview Tuesday out-side City Hall, where the report was earlier raised for discussion, Grigg said he fears the introduction of thin streets into residential neighbourhoods like his will threaten the existing green space and treescape.

He wanted assurances his own peaceful view – a trade-off both he and those who share the property consciously made when they downsized – could not be suddenly replaced by the wall of an unwanted new neighbour.

"All of us are petrified of losing our (natural) light, because that is what we paid for," he said.