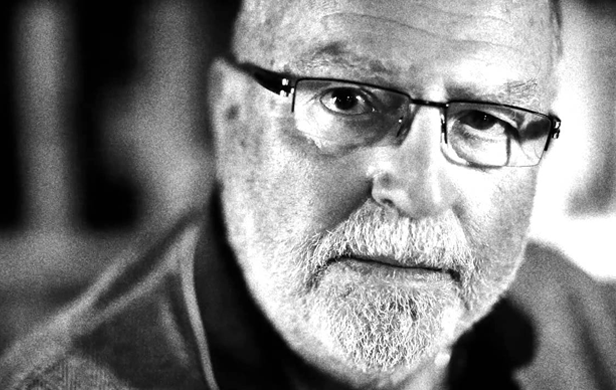 Like most Canadians, I've a spent much of the past week or so trying to figure out what the general election really meant. As I did, a horrible thought occurred to me – my perspective might just be affected by the number of grey hairs I've gathered over the years!
One's age, gender, and position in life always affect one's outlook and that affects how you vote. Why is it so bad that my outlook is different than that of my children and grandchildren? Actually one of my grandchildren inherited my contrariness and our letters seem more like plots than the usual letters between a lovely young lady at university and her adoring grampa!
Time changes one's perspective, if only because there isn't much you haven't seen. One gets, at my slightly advanced age, a strong sense of déjà vu when viewing election campaigns and their aftermath.
God only knows how many wastrels I have seen who have bankrupted the country, only to find that the next business cycle bailed out his successor and made him look like a financial genius.
Heroes become bums and vice versa – the process doesn't take long. One need only remember Pierre Trudeau to see how a man could be loved, then hated as a wastrel, then revered once death has ensured his absence from the scene. I could go on but it might be more useful if I gave the perspective of this senior citizen and let you see whether or not it has any merit.
Becoming a conserver, not a Conservative
As we age we tend to become a little conservative but not necessarily in the political sense of the word. In fact, I have tended to move the other way over the last 30 years or so.
I have become conservative in the sense that I want to conserve what is good and let go of antiquated styles and narrow concepts. I recognize those things change and that the times we viewed as being pretty stuffy and sexless were often quite the opposite, in fact. I'm much concerned with what is going to happen to Canada and the way it is governed than the usual worries about kids, their music and sex habits, money and whether we will all have driverless cars.
A huge country
I have confessed too often to deny now that I am a devout British Columbian before all else. That being said, I strongly believe it's worthwhile to keep Canada together, but know that that will take hard work and that time is short. What's required is a combination of what's turned out to be good and to confine changes to curing fundamental and related evils.
The first issue we must examine is pretty basic.
The country is huge, with a substantial populations in a few areas and sparseness in the rest. This leads to political and economic imbalance. Larger population areas like southern Ontario, are going to have more money, thus more clout politically, which in turn will mean that their view of what Canadian rights should be will, perforce, be very different from someone who lives in Smithers, BC, or Cornerbrook, Newfoundland. Indeed, the rights will be different, creating resentment.
This raises an obvious question: Is this such a natural development that nothing can be done and we should just accept it? If we do, as the future unfolds, will the country remain reasonably content at being together, in fact, as well as legally? Or, will resentment simmer and grow, such that in time many Canadians will simply say, "To hell with it, I would rather go it alone"?
Distinct regions and cultures
This has been a basic question in Quebec for a very long time and is one that more than occasionally passes the lips of British Columbians. There are distinct regions in Canada which stand alone economically and, I daresay, culturally. For those who feel that we need to do nothing because the country will always stay together, I ask this question: What if Quebec were to secede? It seems less likely now than 20 years ago but these things tend to be cyclical. Does anyone believe that the rest would stay together with Ontario, having about 50% of the members of the House of Commons?
We must renew our vows, so to speak, just as many older married couples might wish to do. Not toss them out but re-visit a few of them and perhaps adjust them to suit the present situation, not the catechism of all those years ago!
Reforming the system
This is why I have written so much about reforming, not radically changing our system. I recognize that even if, from on high, gold tablets were to appear bearing the formula for perfect government, we wouldn't want to cast aside what has evolved from a couple of thousand years of political development.
We've learned in the last 10 years that the spirit of our system can be quickly and effectively destroyed if the Prime Minister so desires. All he need do is use the powers of the whip and the carrot, very effective weapons indeed, as we have seen, and the essence of parliamentary democracy takes an air of pantomime and the power of the MP might just as well be in the pub as in the House of Commons.
This raises two critical changes that must be made.
First and foremost, the system must be such that ultimate power remains in reality, not just in theory only, in the members of the House of Commons and that the government be always subject to recall by them – not just in theory but in workable practice.
Second, power must be distributed so that all regions in fact participate in the nation's governance and are not merely onlookers whose only involvement is membership in a political party whose leader drops in at election time.
I don't think that doing this would be as difficult as it sounds. If Mr.Harper has left any worthwhile legacy it's a strong desire in Canadians to change and with a much clearer understanding of why change is necessary and what needs to be done.
It's not my purpose to outline my own private solutions, not just because they may not be helpful, but because they alter as I think about the problem!
Kill "first past the post", fix Senate
I'll leave with these two observations:
We have an electoral system where almost 50% of those who vote will waste that vote. Just as bad, it discourages people from voting. No amount of skating around will alter the fact that "first past the post" only works in favour of prime ministerial dictatorship and those who profit because of it.
Secondly, in a country this large and so unevenly populated, there is the clear need for an upper house, which is a long way from endorsing the present set-up. The fundamental flaw with the present Senate is that it is supposed to represent the regions, but Senators are appointed by the prime minister!
When you combine that with the gross geographical distortions that have taken place, where, for example, New Brunswick has more senators than does British Columbia, it's obvious wholesale changes are necessary.
Having been involved in constitutional discussions at the highest level, I'm confident that we can make the necessary alterations. It will take a great deal of taffee pulling and goodwill but when people are under great pressure to succeed, it usually brings out the best in them.  Canadians are demanding change where MPs represent them, speak for them and vote for them, not get paid $170,000 to be a ventriloquist's dummy.
In short, this old fisherman sees the country at the point where it must fish or cut bait – and the time is now.