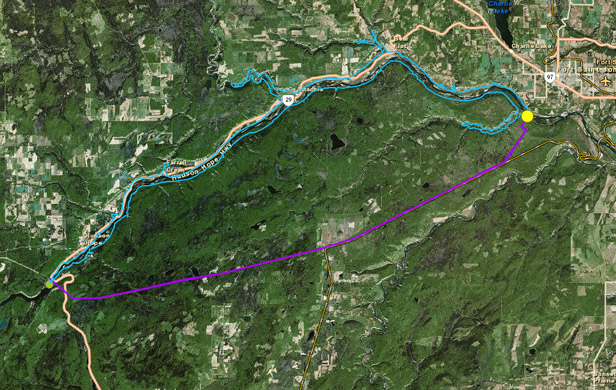 "On April 8, 2015, with the stroke of a pen, the BC Government made the largest exclusion of land from the Agricultural Land Reserve in BC history," said Hudson's Hope Mayor Gwen Johansson, upon the release of a new interactive map which visualizes the enormous loss.
"Without Agricultural Land Commission review or public hearings, 3715 hectares (9180 acres) of ALR  land was removed from production for Site C dam."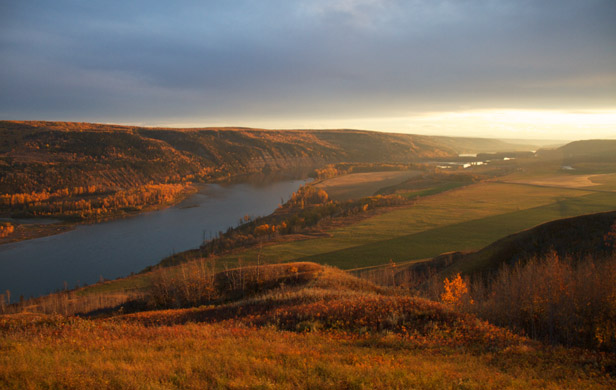 Yet the overall impact of the dam on BC's increasingly scarce agricultural land base is even worse than that, according to two expert agrologists who presented their findings to the Joint Review Panel on the $9 Billion proposed project.
In all, the Site C would impact 31,528 acres of class 1-7 farmland, roughly half of which lies "within the project's flood, stability and landslide-generated wave impact lines," the former president of the BC Institute of Agrologists, Dr. Wendy Holm, told the 3-member panel last year. The other half will be permanently lost beneath the reservoir and access roads. Of the total land impacted and compromised, over 8,300 acres  are class 1 and 2 soils – making it some the best farmland in the country.
"The Peace River Valley has extraordinarily high value for agriculture," soil scientist Evelyn Wolterson added.
[quote]It is our opinion that the public interest is better served [by] agriculture and other uses for this valley, rather than a hundred years of power production…Power has other alternatives; agriculture doesn't.[/quote]
Mayor Johansson agrees, especially in light of the dire drought conditions now plaguing California, on which BC depends heavily for imported produce. In fact, BC currently produces far less than half the food it consumes, according to the Ministry of Agriculture.
"The severe drought in California and the resulting increase to the cost of food we import only reinforces the need to suspend this decision and allow time for the Agricultural Land Commission to provide an independent, open and transparent  review of the exclusion decision," commented Johansson in passing along the new interactive map to media.
The map enables users to compare the loss of land in BC's Peace River Valley from Site C with what it would look like in other major farming regions in the province, includingRichmond, Victoria, Kamloops, Prince George, Kelowna and Chilliwack.
Said Johansson, "…this single land exclusion is equivalent to removing an area equal to 72% of all ALR land in Richmond, BC." According Holm and Wolterson, the land being taken out of potential agricultural production could feed up to a million people – or close to a quarter of the province's population.
While the BC Liberal government has approved the project and stands by its goal of starting construction this summer, Site C is currently facing no fewer than seven legal challenges from First Nations and farmers.