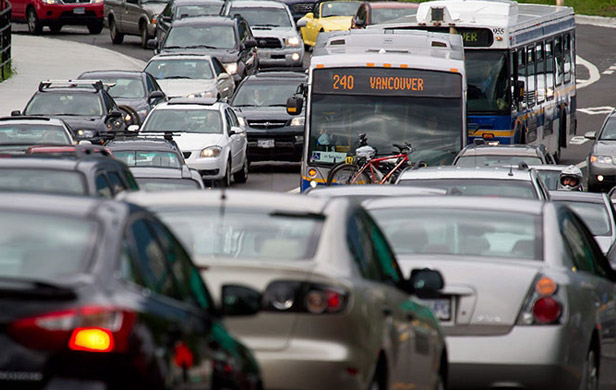 The following is a letter to the editor from Malcolm Johnston of Rail for the Valley.
One has to shake one's head with the 'Metro Vancouver congestion improvement tax' referendum, as clearly the Metro mayors haven't a clue what they are talking about.
The name, Metro Vancouver congestion improvement tax is false advertising, as the only way to reduce road congestion and associated gridlock is by reducing road space for cars and this is not being done.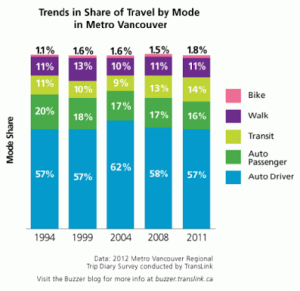 Subways don't reduce congestion and are only built to accommodate high ridership on routes which demand long trains and large stations. Traffic flows along Broadway come nowhere close to justifying a multi-billion dollar subway which, if built, will drag TransLink into a financial morass as it has done in other cities. The ill-planned LRT for Surrey, which is being planned as a poor man's SkyTrain, will do little in alleviating congestion.
Don't Metro mayors realize that after investing over $9 billion in 'rapid transit', mode share by auto has remained at 57% for over 20 years?
The one mode with a proven record of alleviating congestion is modern LRT because it uses road space for its route, thus modern LRT reduces road space for cars while at the same time offering a convenient and attractive transit alternative. It's why LRT is built around the world and SkyTrain is not.
So instead of the oxymoronic, 'Metro Vancouver congestion tax', a more accurate name would be; "Let's do the same thing over again and hope for different results" tax.
Oh, excuse me, that's the definition for insanity.