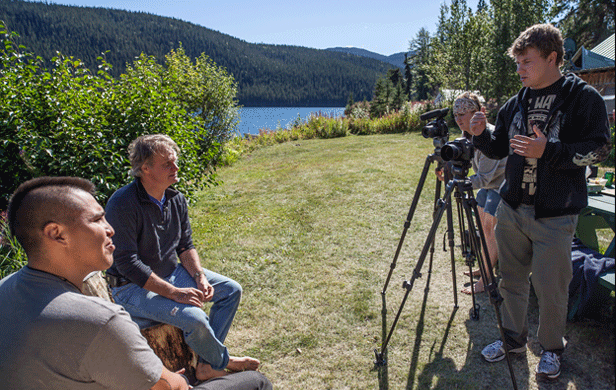 When I'm not wearing my Common Sense Canadian publisher's hat, I'm making movies. For the last five years, one in particular, called Fractured Land – which examines the "fracking" and LNG industries through the eyes of a young Indigenous lawyer from northeast BC named Caleb Behn.
Caleb and his family graciously welcomed us into their world – one fraught with complex choices brought about by the energy and resources we down south, in the big cities, benefit from, without facing the impacts of the messy extraction process. Caleb's world is an impossible balancing act – many of his family members work in the oil and gas industry but are deeply troubled by its effects on air, land and water, not to mention their traditional way of life in the Peace Valley and Fort Nelson regions.
Very early on in the creative process, we came to see the literal fracking of shale beds deep underground as an apt metaphor for what was going on inside people like Caleb, his family and community.
10 Vancouver screenings starting Friday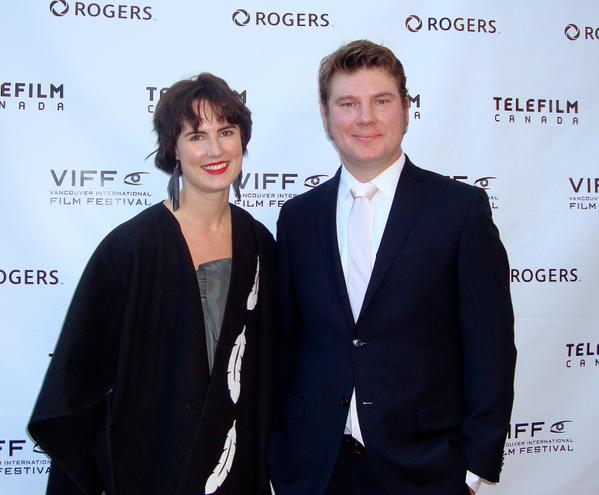 Now, after a lot of hard work and incredible support from a large community of people, my Vancouver-based co-director Fiona Rayher and I are proud to share the 80-min documentary with audiences across BC and around the world. After six packed screenings on the Island and the Sunshine Coast over the past couple of weeks, we're kicking off a 10-screening run in Vancouver this Friday, Nov. 20 (tickets to that first show are sold out but available for others).
This process began with a number of Canadian-based international film festivals in recent months – Vancouver, Calgary, Edmonton, and Toronto's Hot Docs, where we world-premiered the film last April to a warm reception. We were delighted to introduce it to our home town at the Vancouver International Film Festival earlier this Fall, and humbled by the response, winning both the Best BC Film Award and the VIFF Impact Canadian Audience Award. Now, we're taking the show on the road with screenings planned all around BC – see the full list here.
Drilling deeper
Much of the reaction to the film is based on the compelling character at its core and the fact that this is no typical "issue" or environmental film. It's a story about a man who, while unique and exceptional in many ways, also personifies the struggles we face as a country – the push and pull between creating jobs and protecting what's left of our natural world.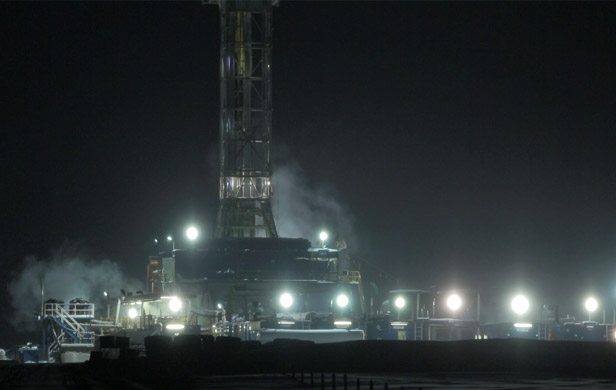 The medium of feature-length film afforded me an opportunity to delve into the sort of issues we discuss here at The Common Sense Canadian on a daily basis on a much deeper level – which is why I encourage our readers to catch a screening. The list below is just a starting point – we are planning many more for the new year, including a variety of panel discussions and q&a's with the filmmakers and in some cases Caleb himself. We will also soon be unveiling a community screening program, enabling groups and individuals to host their own screening of the film in their community.
Special screening to feature Wade Davis
I'm particularly excited about our screening this coming Tuesday, November 24, at the Rio Theatre –  a terrific venue – which will be followed by a q&a with the filmmakers. Also, on December 1, we'll be hosting a special screening with My Sea to Sky at the Kay Meek Centre in West Vancouver – featuring a panel discussion with celebrated author Wade Davis and retired KPMG partner Dr. Eoin Finn on the controversial, proposed Woodfibre LNG project. Then, we're excited to take the film up north, to the communities along the proposed LNG pipelines and terminals who would be directly affected by our government's LNG policy.
In addition to these theatrical screenings, the film has started to be broadcast by CBC's documentary Channel (the first one was on November 8 – more to come next year), and will be carried by Knowledge Network down the road. I hope you'll get chance to see the film and spend a little time in Caleb's world – and, in the process, perhaps develop a better understanding of our own.
November and December Screenings
• Nov. 20 @ 8:30 PM: Vancity Theatre, Vancouver, BC (purchase tickets, get more info)
• Nov. 21 @ 8:30 PM: Vancity Theatre, Vancouver, BC  (purchase tickets, get more info)
• Nov. 22 @ 8:30 PM: Vancity Theatre, Vancouver, BC (purchase tickets, get more info)
• Nov. 23 @ 4:45 PM: Vancity Theatre, Vancouver, BC (purchase tickets, get more info)
• Nov. 24 @ 7 PM: Rio Theatre, Vancouver, BC (purchase tickets, get more info)
• Nov. 25 @ 6:30 PM: Vancity Theatre, Vancouver, BC (purchase tickets, get more info)
• Nov. 26 @ 1 PM: Vancity Theatre, Vancouver, BC (purchase tickets, get more info)
• Dec. 1 @ 6:30 PM: Feat. Wade Davis @ Kay Meek Centre, West Vancouver, BC (purchase tickets, get more info)
• Dec. 3 @ 8:15 PM: Vancity Theatre, Vancouver, BC (purchase tickets, get more info)
• Dec. 6 @ 7:00 PM: Lester Centre for the Arts, Prince Rupert, BC  (purchase tickets, get more info)
• Dec. 7 @ 6:30 PM: Roi Theatre, Smithers, BC (purchase tickets, get more info)
• Dec. 8 @ 7:00 PM: Gitanmaax Tri-town Theatre, Hazelton, BC (purchase tickets, get more info)
• Dec. 9 @ 7:00 PM: Mount Elizabeth Theatre, Kitimat, BC (purchase tickets, get more info)
• Dec. 10 @ 7:00 PM: Sportsplex Banquet Room, Terrace, BC (purchase tickets, get more info)