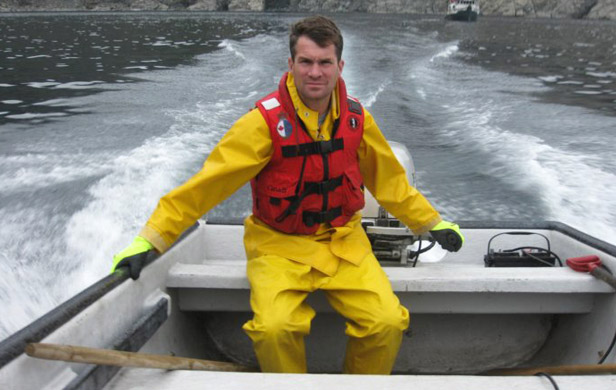 World-renowned ocean pollution scientist Dr. Peter Ross will continue his work through the Vancouver Aquarium, after the federal program he oversaw was shut down by the Harper Government.
The Common Sense Canadian published this farewell letter by Ross in 2012, after he learned that Canada's only ocean pollution monitoring program was being tossed overboard, another casualty of the Harper Government's widespread science cuts.
"It is with deep regret that I relay news of my termination of employment at Fisheries and Oceans Canada and the loss of my dream job," Ross wrote.
[quote]It is with even greater sadness that I learn of the demise of DFO's entire contaminants research program – regionally and nationally. It is with apprehension that I ponder a Canada without any research or monitoring capacity for pollution in our three oceans, or any ability to manage its impacts on commercial fish stocks, traditional foods for over 300,000 aboriginal people and marine wildlife.[/quote]
A year and a half later, the Vancouver Aquarium is offering a new lease on life to Dr. Ross' work on BC's coast, with the announcement yesterday of its new Ocean Pollution Science Program.
Ross wastes no time – new study raises alarm on microplastics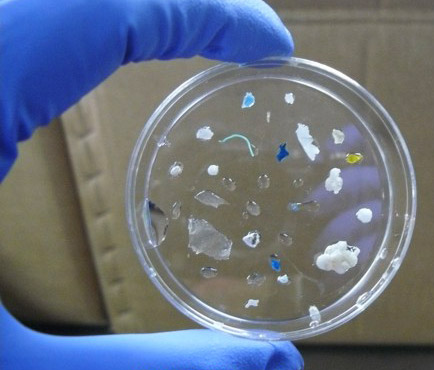 Accompanying the announcement was the release of a new paper by co-authored by Ross which offers a telling reminder of the need for his research. Published in the journal Marine Pollution Bulletin, the study raises the issue of tiny plastic particles permeating the water column on BC's coast.
Ross and lead author Jean-Pierre Desforges of the University of Victoria took 34 water samples, which revealed high concentrations of "microplastics" in different pockets along the coast.
"There is extensive contamination of sea water by microplastics," said Ross Tuesday.
[quote]It raises the questions: where are they coming from and do they pose a threat to the food web? This will remain a priority for the aquarium.[/quote]
The greatest contamination levels were found in Queen Charlotte Sound, off the north end of Vancouver Island, with a mean of 7,630 particles per cubic metre
Due to geography and currents, Queen Charlotte Sound off northeastern Vancouver Island recorded the highest levels of microplastics at a mean 7,630 particles per cubic metre — with an overall study high of 9,180 particles. Other readings included:
3,210 particles per cubic metre in the Strait of Georgia
1,710 on the west coast of Vancouver Island
279 in offshore waters of the open Northeast Pacific
Aquarium "stepping up to the plate"
Ross' work through the Aquarium's new research program will continue to focus on marine plastics, along with a range of other issues, including marine mammal health, hydrocarbons contamination, seafood health, and other emerging pollution concerns.
"The Ocean Pollution Science Program is part of Vancouver Aquarium's commitment to understanding and managing our coastal environments, and adds depth to the Aquarium's current slate of research programs," says Dr. John Nightingale, Vancouver Aquarium president and CEO.
The program will bring to bear state-of-the-art pollution monitoring equipment that will enable research both on the water and in the lab.
"By launching this program, we're meeting immediate scientific, conservation and education needs," says Ross, winner of the Aquarium's prestigious Murray A. Newman Award for Significant Achievement in Aquatic Research in 2012.
"The Aquarium is stepping up to the plate on an issue that is often vexing and complex but also worthy of dedicated research."