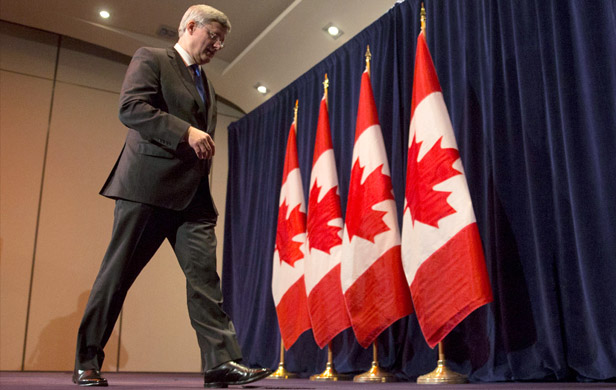 This is for my fellow baby boomers. Yes, I mean you +55ers – the ones who lived through the 60's and 70's and even remember some of it. Think back to those days. Do you remember "Make Love Not War", "Ban The Bomb" or how about "Power to the People" or "Never Trust Anyone Over Thirty"? Do you remember what your priorities were back then – your values, your ideals?
We were going to change the world and, for a short time, we did. Ours was the generation that stopped a war. Although Canada stayed out of Vietnam, we welcomed over 30,000 Americans who came here to avoid killing and being killed and we gave refuge to more than 50,000 "boat people" after Vietnam fell. We stood up for civil rights and women's equality. We marched for a nuclear free world and even started Greenpeace, right here in Vancouver, because we thought saving our planet was important. But as I think about this election and the state our country is in, I remember a few years ago my son telling me that his generation was sick to death of hearing about all the noble things our generation had done and asking the question, "What have you done lately?"
Thinking about that question today, the only answer I can come up with is that we SOLD OUT!
It would be bad enough to say we sat idly by as our government destroyed our democracy with bills like the Orwellian-named "Fair Elections" Act; eliminated our freedoms by passing its anti-terrorist bill C-51; passed Bill C-24, making it possible for someone like Calgary's Mayor Nenshi to be stripped of Canadian citizenship even though he was born in Toronto; muzzled or vindictively destroyed anyone who disagreed with them (Parliamentary Budget Officer Kevin Page, Canadian Nuclear Safety Commission president Linda Keen); turned the peacekeeping forces that we were so proud of into a war machine; gutted environmental protections for the benefit of big (mostly foreign) corporations; sold off our natural resources (along with our wheat board) to other countries; allowed entire industries to be wiped out and well paid jobs to be shipped to third world countries; widened the income inequality gap; increased the number of homeless and allowed 1 in 5 children to live in poverty; slashed social programs and eliminated safety nets (healthcare, EI, support for veterans, the national child care program); increased the age of eligibility for OAS and changed retirement age for CPP; took aim at women by slashing funding, closing offices and removing "equality" from the stated goals of the Status of Women ministry; drastically cut funding of the CBC and the arts (because "nobody cares about the arts"); made secondary education less and less affordable for anyone but the privileged upper class; waged war on First Nations by cancelling the Kelowna Accord, ignoring Supreme Court decisions and refusing to uphold laws and policies set out in the UN Declaration on the Rights of Indigenous Peoples (even refusing to ensure they had the barest necessities such as access to clean drinking water); and abandoned our injured veterans saying we had "no moral obligation" to them.
It would be bad enough to say that we ignored their secrecy (European and TPP trade agreements; avoiding the media or screening their questions; gagging scientists, federal public servants and their own MPs; delaying, restricting or denying public and media requests under the Access to Information act); their lies (F-35 stealth fighter jets); their corruption ($50 million in taxpayers' money funnelled into Tony Clement's riding under the guise of G8 expenses, the artificial lake); their misuse of funds and attitudes of entitlement (Bev Oda's $16 orange juice, Peter McKay's personal use of military helicopters); the laws they broke (Harper breaking his own fixed-date election law, the In-and-Out scandal in which the party exceeded national campaign spending limits by moving funds through local ridings, Robocalls); their criminal charges and convictions (Dean Del Mastro – Harper's "ethics" spokesman jailed for crimes committed while sitting as an MP, top aide Bruce Carson convicted of 5 counts of fraud); Harper appointing Senators in clear violation of requirements regarding residency and the consistent pattern of unethical conduct of other Harper appointees.
It would be bad enough to say we did not pay attention to all the other abuses of this government, such as being found in contempt of Parliament (for refusing to release costs on programs to opposition MPs); proroguing Parliament 4 times and shutting it down for 181 days; re-naming the Government of Canada the Harper Government; eliminating the long-form census; omnibus bills; attacks on the Chief Justice of the Supreme Court; spying on environmental and aboriginal activists; auditing charities and non-profits (all of them environmental, civil society, anti-poverty, foreign aid and human rights groups); using tax dollars to fund political ads and propaganda for oil companies; retroactively passing legislation to protect themselves from crimes already committed (the shredding of long gun registry data); and last but certainly not least, the Senate scandal (the $90,000 cheque, who knew about it and when, attempts to interfere with an official audit). 
Yes, it would be bad enough to say we just ignored all of these things (and more) but the truth is that not only did we do nothing to stop them, we gave them our support! We became the establishment that we fought against – those people over 30 that we did not trust (and for good reason). We voted for this government and according to polls, we are the one age group that is overwhelmingly going to vote for them again.
Now, I realize that not all of you voted for the former Reformers, who have convincingly painted themselves as the Conservative party of old, and I realize that not all of you will vote for them on October 19th, but for those of you who will, I have a few questions.
1. Why? Why would you support a government as secretive, corrupt and hellbent on destroying our freedoms as this one? Someone suggested to me that it is because you care more about your money than anything else but that simply does not make any sense. When Harper took over, the economy was growing at 3% a year, there was a surplus of over $13-billion and our debt was $492-billion (and falling). Since being elected, he has run 6 straight deficits and the federal debt is now $615-billion (and rising). Whether he admits it or not, we are in a recession with our loonie tanking, unemployment climbing and commodity prices plunging. Why would you trust a government with this kind of a track record to keep your money safe? 
2. When? When did you abandon your values and decide that lying, cheating, stealing and breaking the law were not a problem? When did you stop caring about other people and become okay with our military bombing innocent civilians, with children in this country starving, seniors having to choose between groceries and medication, people having to work 2 or 3 jobs in order to feed their families or keep a roof over their heads, with healthcare cuts that forced mental patients onto the streets, with jobs being given to temporary foreign workers while qualified Canadians went unemployed and with a dead child being washed up on a beach on the other side of the world while we ignore a refugee crisis that we are at least partially responsible for creating with our bombs?
3. Do you have grandchildren? Do you care if they grow up to be honest, ethical, compassionate adults? Do you teach them values? Do you teach them your "new" values – the ones that you accept from your government – that the end justifies the means and it is perfectly acceptable to lie, cheat, break the law and do anything else you have to do in order to get what you want? Or do you teach them to do as I say, not as I do because that always works out so well?
4. How? How do you plan on explaining to your grandchildren that you didn't care? You didn't care enough about their future to stand up for healthcare, education, the environment, their rights, democracy and for honesty and decency? How will you answer if they ask why you didn't love them enough to protect them?
5. And finally, can you give me just one reason to justify voting for this man who vowed that no one would recognize Canada when he was finished. Did you really hate our country that much the way it was? 
Canadians used to have much to be proud of and we can be proud again. Our country's best days do not have to be behind us. October 19th may be the most important election of our lifetime. We have a choice. We can continue down this path of destruction, giving up our ideals, our freedoms, our democracy and our very identity or we can change direction and start repairing the damage, healing the wounds and restoring our standing in the world.
This is our chance to show that our generation still has values we are willing to stand up for and we can still make a difference. It is your opportunity to show your grandchildren that their futures matter and you will do everything in your power to protect them. By living your values, you will be leaving them a legacy. They will learn by your example and will never have to ask why you didn't care. 
Marilyn Koyanagi is Baby Boomer and retiree.